Podcast: Play in new window | Download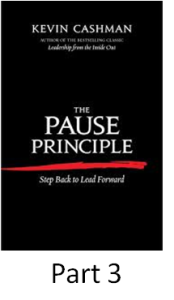 December Leadership Book Club Members: Libby Elhrig, Lori McCarty, Sarah Noll-Wilson, Wendy Rettenmeier, Robin Lindbeck
This Week:
We finish up our discussion  of The Pause Principle: Step Back to Lead Forward by Kevin Cashman with pages 107-135.
Available in paperback, Kindle, audiobook from Audible.com
View the reading guide for The Pause Principle.
Next Week: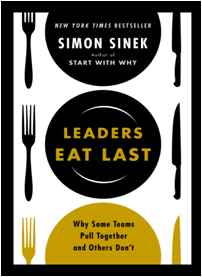 We begin our January book, Leaders Eat Last: Why Some Teams Pull Together and Others Don''t by Simon Sinek with pages 1-71.
Available in Kindle, hardcover, and as an audiobook from Audible.com
.
View the reading guide for Leaders Eat Last.
View the upcoming book list here.
NOTE: Book links on this webpage are affiliate links. That means if you go through these links to purchase these books we get a small portion of the sales to help support  the production of this podcast even though the cost of the book is the same to you. Thank you for your support!
We love to hear your feedback on the book or the podcast! Leave a comment on the blog or send us an email!  Subscribe to this podcast via iTunes or RSS.