Podcast: Play in new window | Download
November Leadership Book Club Members:  Jocelyn Adams, Lisa Haberman, Ryan Parson, Wendy Rettenmeier, Robin Lindbeck
This Week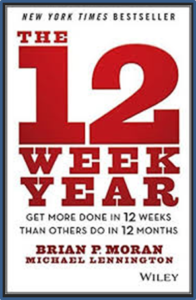 We finish our discussion with pages 66-188 of The 12 Week Year: Get More Done in 12 Weeks than Others Do in 12 Months by Brian P. Moran and Michael Lennington.
Next Week (December)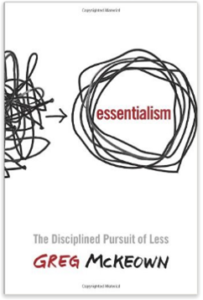 Next month we will start our discussion with pages 1-64 of Essentialism: The Disciplined Pursuit of Less by Greg McKeown
Available in Hardcover, Kindle, or from Audible.com
NOTE:

Book links on this webpage are affiliate links. That means if you go through these links to purchase these books we get a small portion of the sales to help support  the production of this podcast even though the cost of the book is the same to you. Thank you for your support!
We love to hear your feedback on the book or the podcast! Leave a comment on the blog or send us an email!  Subscribe to this podcast via iTunes or RSS.